Want to see what we're up to? Check out our upcoming events!
Join us for the Game Day Challenge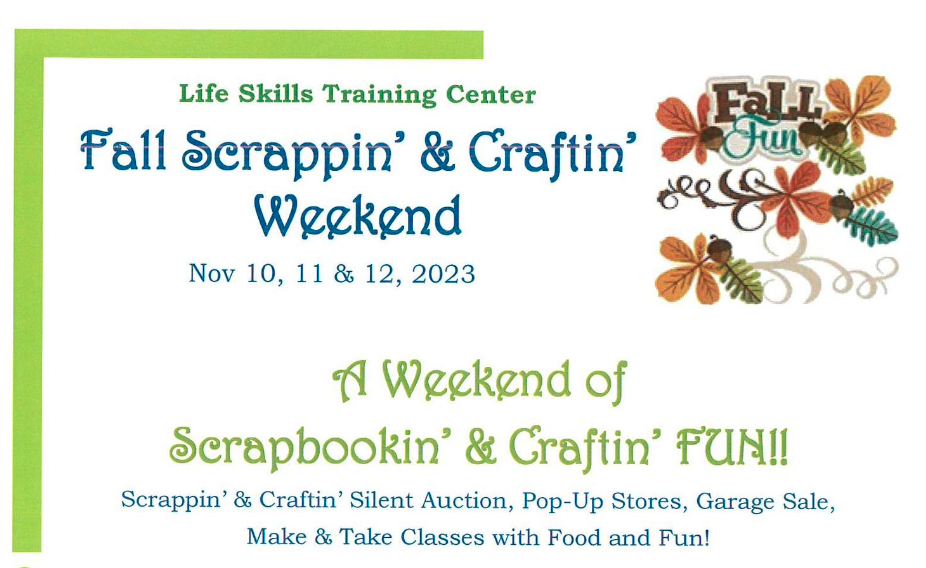 Fall Scrappin' & Craftin' Weekend
Join us for a weekend full of scrapbooking, crafting, auctions, classes, stores, sales and more! Learn about our event and how to be a vendor below or contact Shelly Thomson with questions at 712.546.9554.